Francisco J. Pines Biography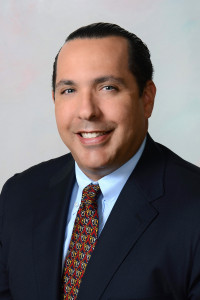 Grower
Term Ends: 5/31/19
General Counsel of Pines Ranch, Inc.
Vice President of Pines Group, Inc.
Managing Director of Francisco J. Pines, PA
Commissioner Pines is the owner and General Counsel of Pines Ranch, Inc., Vice President of Pines Group, Inc., and Managing Director of Francisco J. Pines, PA.
Pines Ranch's corporate office is located in Coral Gables, Florida, and the groves are located in Highlands County, Florida. Mr. Pines' law practice is based in Coral Gables, Florida, and handles legal matters for clients throughout the State of Florida.
Francisco "Frank" Pines has been involved in the citrus industry for 16 years and is currently involved in all facets of grove operations.
He is a board member of the Highlands County Citrus Growers Association, member of the Florida Citrus Administrative Committee, member of the Florida Citrus Production Managers Association, and Graduate of the Wedgworth Leadership Institute for Agriculture and Natural Resources (Class V).
He received his BA from Florida International University and a Juris Doctorate from St. Thomas University School of Law.
Pines serves as chair of the Legal/Government/Regulatory Committee and vice chair of the International Marketing Committee.