Jonathan Ned Hancock Biography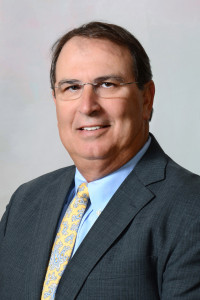 Grower
President/Owner, Hancock Citrus, Inc.
Term Ends: 5/31/19
Ned Hancock is president and owner of Hancock Citrus, Inc., headquartered in Avon Park, with groves in Highlands and Hardee Counties. Hancock Citrus is a citrus caretaking company that manages its own groves as well as those of clients, making and implementing all production decisions related to the groves it manages.
He has been in the citrus industry for 30 years and has served on the School Board of Highlands County, Highlands County Citrus Growers Association Board of Directors, and a wide range of community organizations, as well as serving as the Chairman of the Economic/Market Research committee.
Ned holds a BA in Agriculture from the University of Florida. He is a fifth generation citrus grower and currently owns a grove on property the family has owned since 1870. He and his wife, Tammy, have three grown daughters: Marti, Alison, and Savannah.