Florida Orange Juice Nutrition
Florida Orange Juice is a nutrient dense drink that you can feel good about serving yourself and your family. Each serving provides a variety of health benefits such as:
Heart Health
Brain Health
Skin Health
Bone Health
Immune System Support

Find out more about Florida Orange Juice benefits and facts below.
Health Benefits
Florida Orange Juice contains nutrients that support numerous health benefits in just one serving. Explore all the benefits Florida Orange Juice provides you and your family.
READ MORE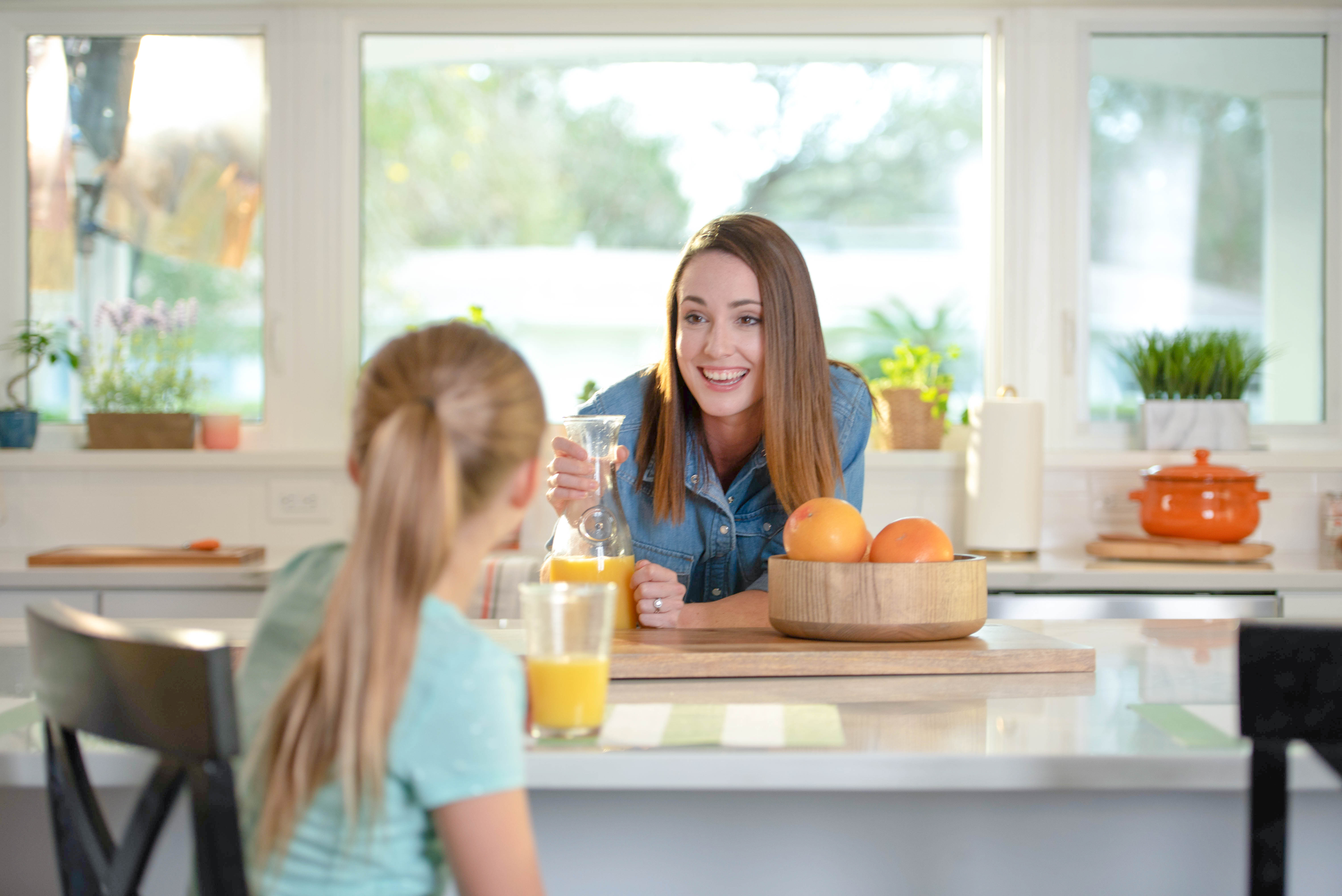 Nutrition Facts
Discover how Florida Orange Juice has an array of many important nutrients, including some of the most important vitamins and nutrients our bodies need including: potassium, folate, magnesium, thiamin, and vitamins C, B6, and A.
READ MORE