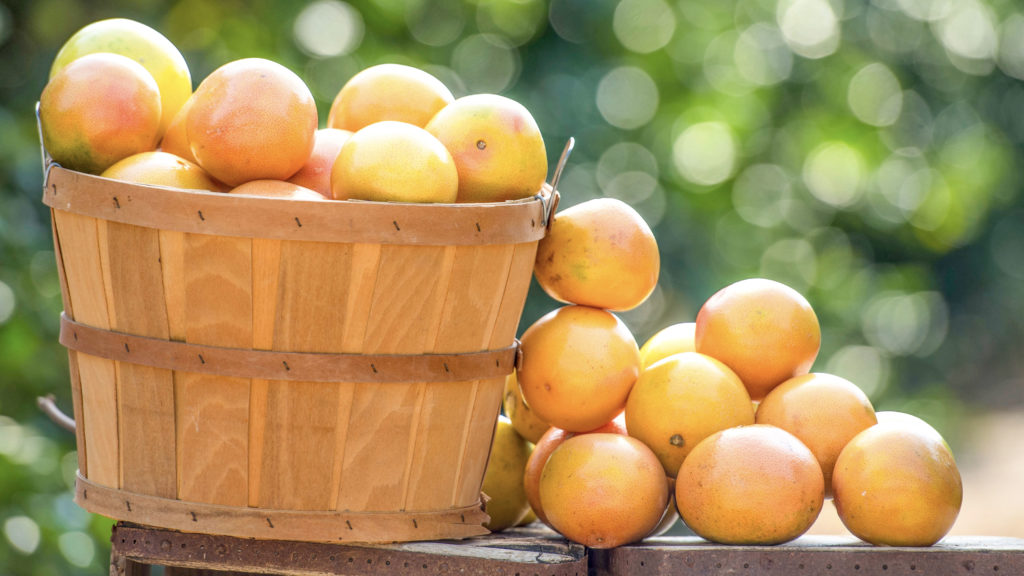 First citrus forecast starts the season on a positive note
BARTOW, Fla. – In the first forecast of the 2019-20 season, the National Agriculture Statistics Service of the U.S. Department of Agriculture projected increases in both the Florida Orange and Grapefruit crops over the previous season.
In an announcement Thursday, the USDA predicted Florida Orange production at 74 million boxes and Florida Grapefruit production at 4.6 million boxes for the 2019-20 season. The numbers are a 3 percent increase for oranges and 2 percent increase for grapefruit over 2018-19. 
"This reflects what we've been hearing from growers," said Shannon Shepp, executive director of the Florida Department of Citrus. "Florida Citrus is here to stay. We remain the state's signature crop, and our growers are committed to providing nutritious, great tasting Florida Citrus for years to come."
According to Ellis Hunt, chairman of the Florida Citrus Commission, Thursday's forecast is "a positive indicator that the Florida Citrus industry is coming back."
About the Florida Department of Citrus
The Florida Department of Citrus is an executive agency of Florida government charged with the marketing, research and regulation of the Florida citrus industry. Its activities are funded by a tax paid by growers on each box of citrus that moves through commercial channels. The industry employs 50,000 people, provides an annual economic impact of $7.2 billion to the state, and contributes hundreds of millions of dollars in tax revenues that help support Florida's schools, roads and health care services. For more information about the Florida Department of Citrus, please visit FloridaCitrus.org.