Our Berry Breakfast Strata made with Florida Orange Juice is a simple, make-ahead breakfast. Prep everything the night before so in the morning all you have to do is pop it in the oven for a warm, delicious breakfast your whole family will enjoy.
Nutrition Facts
Amount per serving
Calories
323
% Daily Value*

Total Carbohydrate

39.9g

15%
*The % Daily Value tells you how much a nutrient in a serving of food contributes to a daily diet. 2000 calories a day is used for general nutrition advice.
Ingredients
¼ cup Florida Orange Juice

1 10 oz. bag frozen mixed berries, thawed and drained

2 tbsp. butter

3 tbsp. honey

4 large eggs

½ cup whole milk ricotta

3 tbsp. sugar

1 cup whole milk

4 slices of bread, torn into 1-inch pieces (about 4 cups)
Preparation
1. Combine butter and honey and melt in a microwave-safe bowl.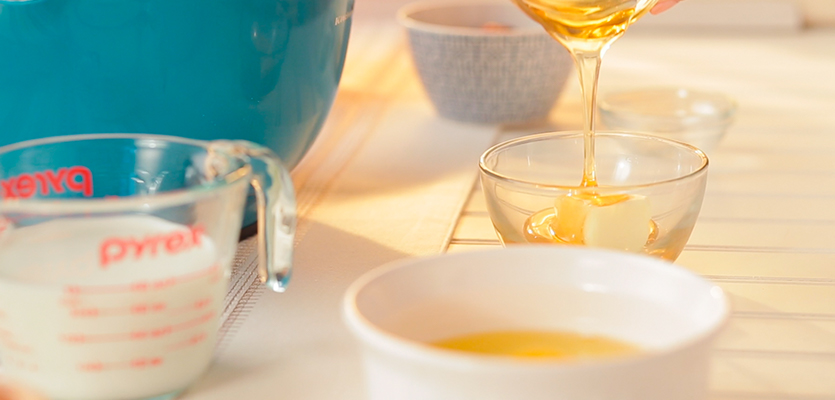 2. In a large bowl combine the eggs, ricotta and sugar. Using a whisk, mix to combine and beat the eggs.
3. Add the milk, Florida Orange Juice, and the butter and honey mixture and stir to combine.
4. Gently fold in the bread and berries.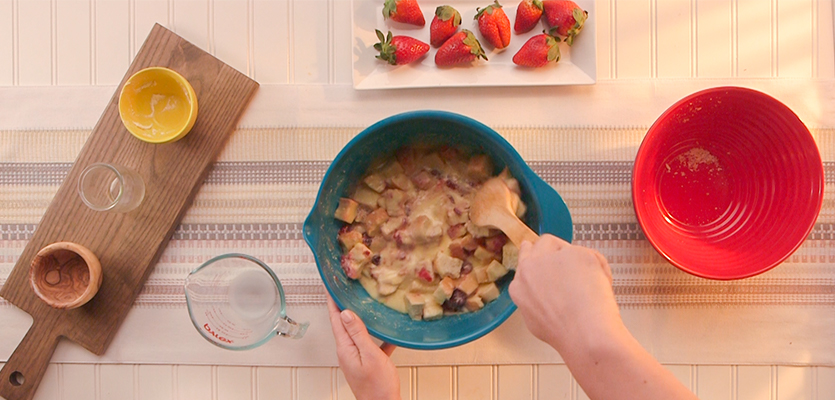 5. Place the mixture into an 8×8-inch baking dish. Cover with plastic wrap and place in the refrigerator for at least 2 hours and up to 12 hours.
6. Preheat oven to 350° F.
7. Bake the strata until golden on top and baked through, about 40 minutes.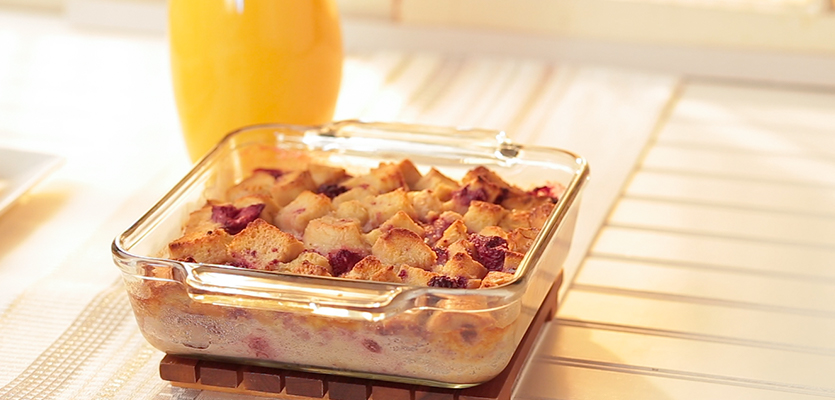 8. Let stand for 5 minutes before serving.
Helpful Tip: Pair with a glass of Florida Orange Juice for a delicious breakfast.