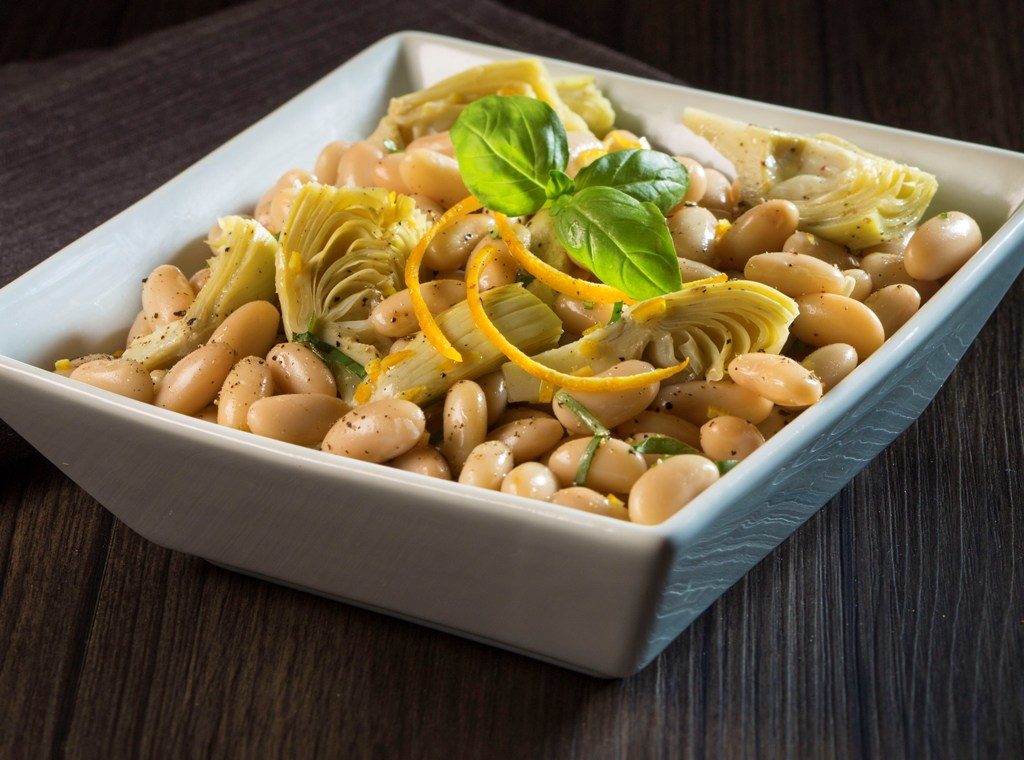 Cannellini Bean Salad with Orange Miso Vinaigrette
Ingredients
1 cup Florida Orange Juice

Florida Orange peel, cut in thin strips, if desired

1 tbsp. Florida Orange zest, minced

¼ cup white wine vinegar

⅓ cup extra virgin olive oil

2 tbsp. white miso

2 tsp. agave nectar

1 (30 oz.) container cannellini beans, drained

1 (27 oz.) container artichoke hearts, drained, quartered

Salt and pepper to taste
¼ cup fresh basil, cut into chiffonade

Basil sprigs, if desired
Preparation
Cannellini Bean Salad with Orange Miso Vinaigrette
1. Combine Florida Orange Juice, vinegar, olive oil, miso, agave nectar and Florida Orange zest in large bowl and stir until combined.
2. Add beans and artichoke hearts and toss gently with Florida Orange Juice mixture until coated. Season to taste with salt and pepper.
3. Place bean mixture in sauté pan and cook over medium heat until heated through.
4. Toss in basil and garnish with basil sprigs and orange peel, if desired. Serve warm or at room temperature.