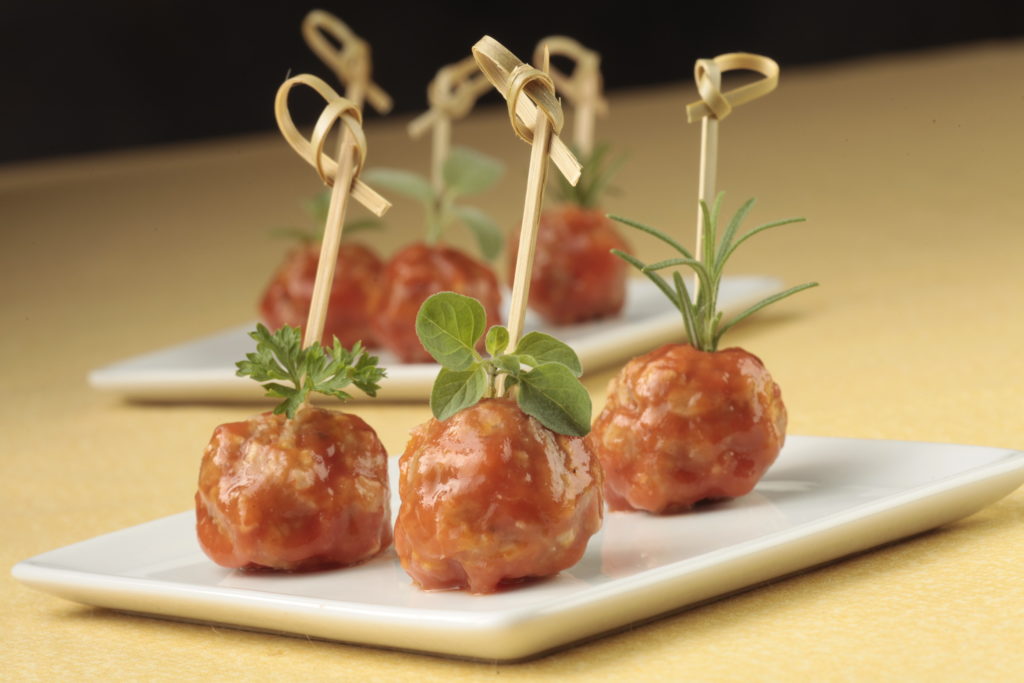 Cocktail Orange Turkey Meatballs
Ingredients
2 cups Florida Orange Juice
1 Florida Orange, peeled and diced
1 lb. lean ground turkey

1 cup whole rolled oats
1 egg, beaten

1 ½ tsp. Italian seasoning

2 ½ tsp. coarse salt, divided

1 ½ tsp. pepper, divided
6 tbsp. rice wine vinegar

½ cup tomato paste

4 tsp. cornstarch

Fresh herbs for garnish
Preparation
Cocktail Orange Turkey Meatballs
1. In a large bowl, combine Florida Orange, turkey, oats, egg, Italian seasoning, 1 ½ teaspoons of salt and ½ teaspoon of pepper. Mix well.

2. Roll mixture into walnut-sized balls, making approximately 28 meatballs. Place meatballs onto a prepared baking sheet and bake for 8 minutes, or until lightly browned.

3. Whisk together Florida Orange Juice, vinegar, tomato paste, cornstarch, 1 teaspoon of salt and 1 teaspoon of pepper.

4. Line the bottom of your slow cooker with a layer of meatballs and drizzle with Florida Orange Juice sauce. Add remaining meatballs followed by the remaining sauce. Cover and cook on low heat for 2 hours, gently stirring after one hour of cooking.

5. Serve cooked meatballs on toothpicks and garnish with fresh herbs, if desired. Keep warm until serving.