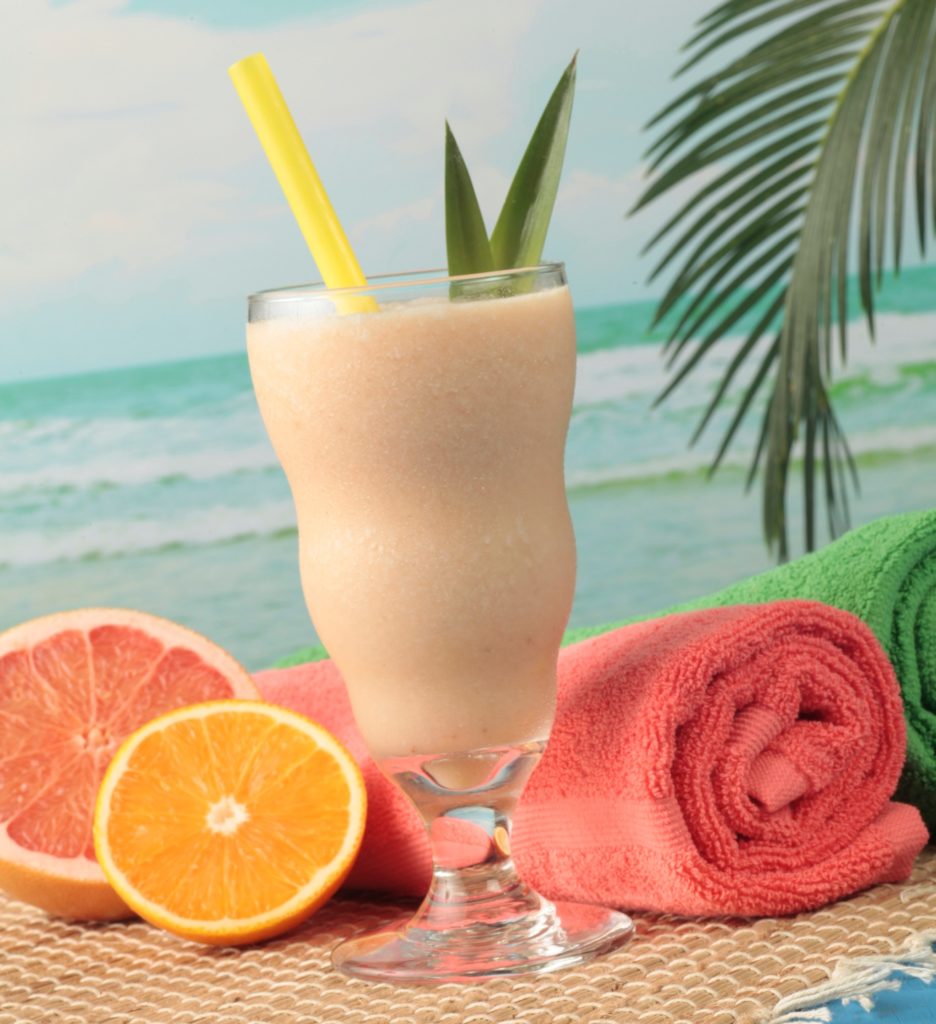 Coconut Citrus Tropical Smoothie
Ingredients
Nutrition Facts
Amount per serving
Calories
327
% Daily Value*

Total Carbohydrate

57.4g

21%
*The % Daily Value tells you how much a nutrient in a serving of food contributes to a daily diet. 2000 calories a day is used for general nutrition advice.
1 whole Florida Orange, peeled and chopped

1 cup 100% Florida Ruby Red Grapefruit Juice

1 cup crushed ice

1 cup pineapple chunks (fresh, frozen or canned)

2 ripe bananas, peeled and broken into chunks

3 tbsp. agave nectar or honey

½ cup coconut milk

Toasted coconut for garnish, optional
Preparation
Coconut Citrus Tropical Smoothie
1. In a blender, place ice, Florida Grapefruit Juice, Florida Orange, pineapple, banana and agave nectar.
2. Cover and blend until smooth.
3. Add coconut milk and blend to combine.
4. Serve in tall glasses and garnish with toasted coconut, if desired.