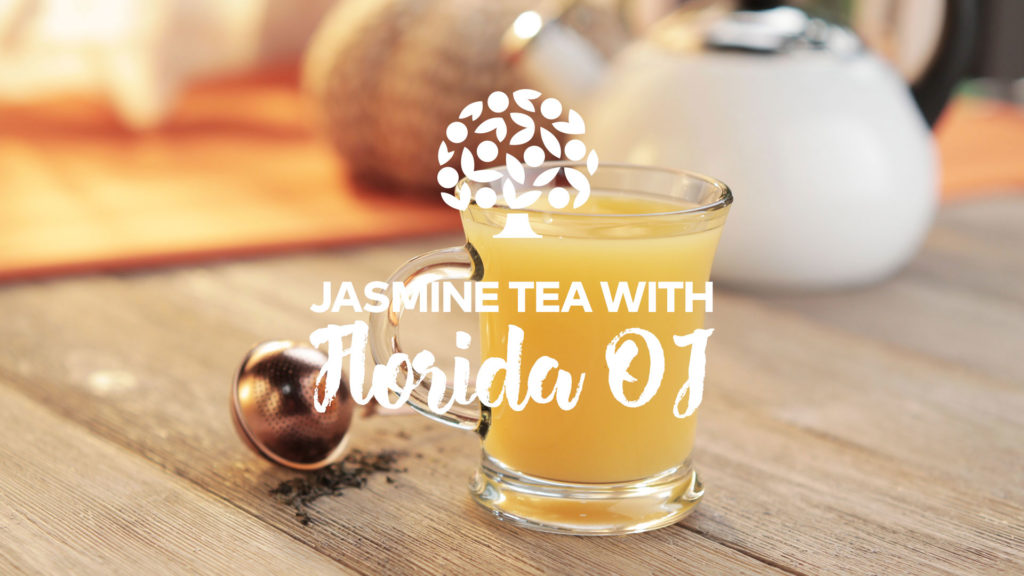 Jasmine Tea with Florida OJ
Florida OJ Jasmine Tea combines 100% orange juice and jasmine tea which both contain inflammatory and antioxidant properties that may help support your immune system this cold and flu season. This tea will help soothe your throat and the fragrant aromas may help you relax when you're feeling under the weather.
Ingredients
Nutrition Facts
Amount per serving
Calories
59
% Daily Value*
*The % Daily Value tells you how much a nutrient in a serving of food contributes to a daily diet. 2000 calories a day is used for general nutrition advice.
2 cups Florida Orange Juice
2 cups water
2 jasmine tea bags
Preparation
1. In a tea kettle, heat water to boiling.
2. Pour the water into a pitcher and add the jasmine tea bags. Steep for four minutes.
3. Add in the Florida Orange Juice. Stir to combine.
Helpful Tip: You can refrigerate for up to two days.