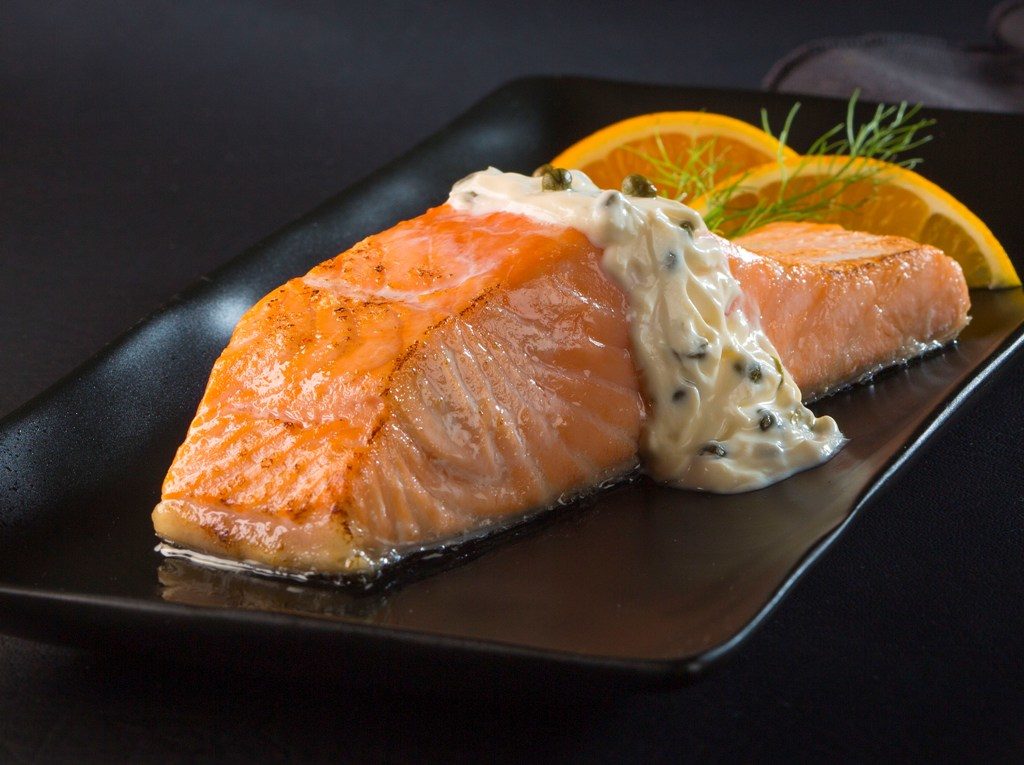 Florida OJ Salmon Au Poivre
Ingredients
½ cup Florida Orange Juice

6 Florida Orange wedges, if desired

6 (4 oz.) salmon fillets

¾ cup plain yogurt

¼ cup sour cream

2 tbsp. green peppercorns, minced*

6 dill sprigs, if desired

Salt and white pepper to taste

*Green peppercorns can be purchased at specialty supermarkets or online.
Preparation
Florida OJ Salmon Au Poivre
1. Preheat oven to 375° F. Season salmon with salt and white pepper. Place fillets on a baking sheet and bake for 6 to 8 minutes or until desired temperature is reached.

2. Combine Florida Orange Juice, yogurt and sour cream and stir in green peppercorns.

3. Place cooked salmon fillets on serving plates and spoon Au Poivre sauce on top of the salmon.

4. Garnish with Florida Orange wedges and dill sprigs, if desired. Serve immediately.