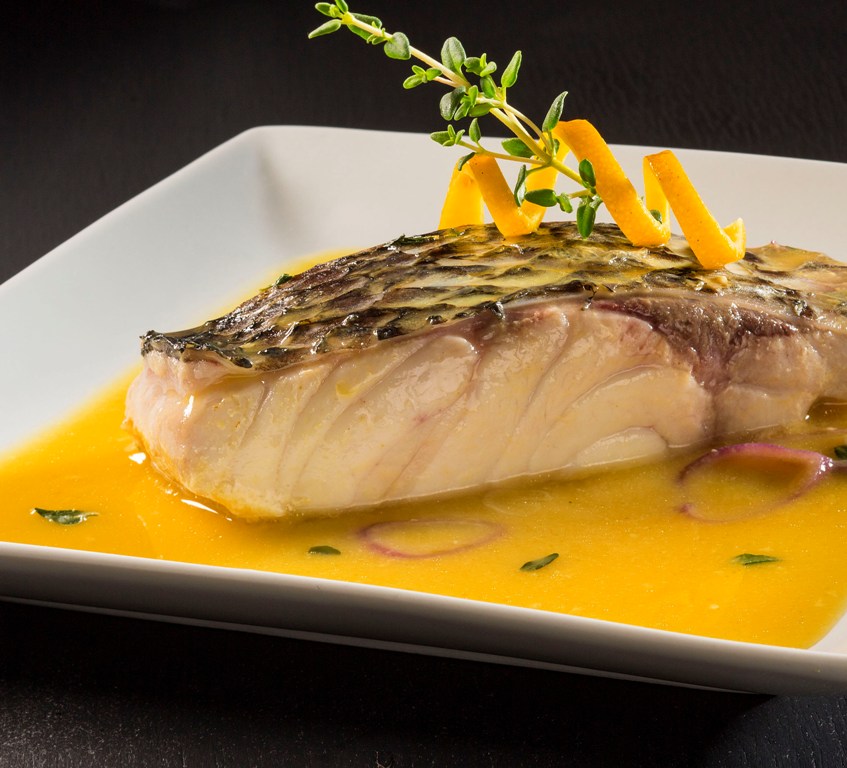 Florida OJ Steamed Sea Bass
Ingredients
2 cups Florida Orange Juice

Florida Orange twists, if desired

4 tbsp. unsalted butter

½ bunch fresh thyme, chopped

1 shallot, minced

6 (4 oz.) striped bass fillets

Thyme sprigs, if desired
Preparation
Florida OJ Steamed Sea Bass
1. Preheat oven to 375° F.

2. Place butter, thyme and shallots in a small saucepan over medium heat. Cook until shallots are translucent, then add Florida Orange Juice. Simmer until mixture is reduced by half.

3. Place a large sheet of aluminum foil in roasting pan and fold up edges on all sides. Place 1 fillet of sea bass in the middle of foil and pour ⅙ of Florida Orange Juice mixture over fish. Fold edges of foil together and seal on all sides to enclose fish in foil packet. Repeat for each bass fillet.

4. Place foil packets on a roasting pan in the oven and cook 8 to 10 minutes or until desired temperature is reached.
5. Carefully open foil packets and place bass on a serving plate. Spoon Florida Orange Juice mixture over fish. Garnish with thyme sprigs and Florida Orange twists, if desired.