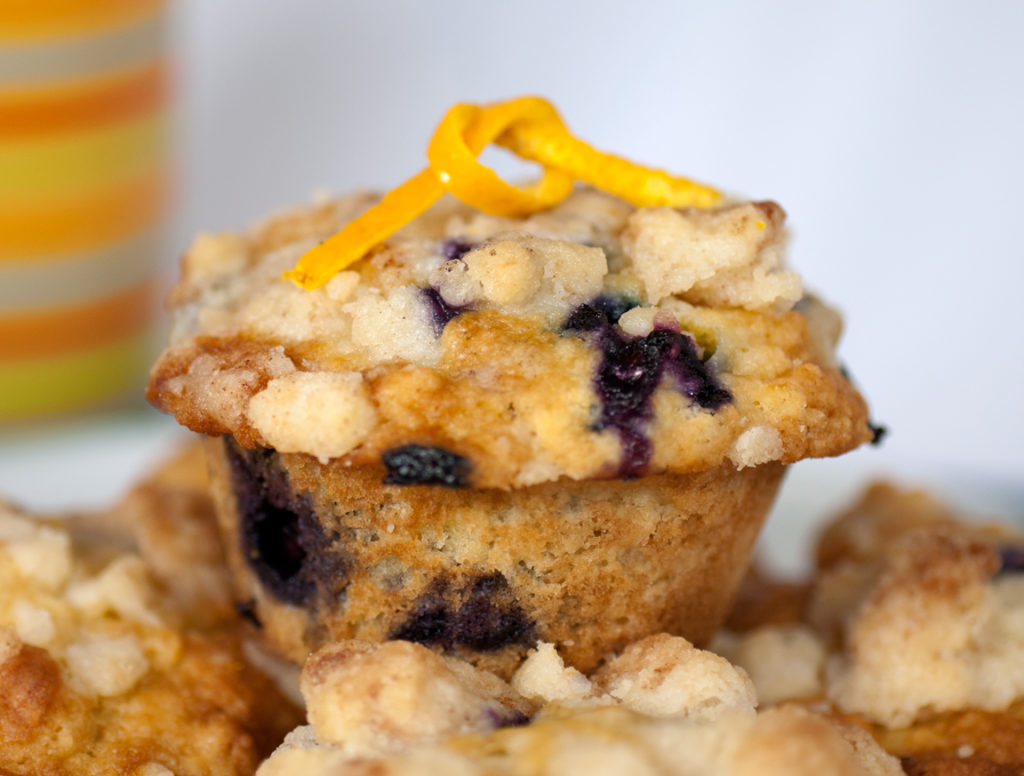 Florida Orange Blueberry Muffins
Ingredients
Nutrition Facts
Amount per serving
Calories
244
% Daily Value*

Total Carbohydrate

40g

15%
*The % Daily Value tells you how much a nutrient in a serving of food contributes to a daily diet. 2000 calories a day is used for general nutrition advice.
1 cup Florida Orange Juice
3 cups all-purpose unbleached flour

1 cup sugar

1 tbsp. baking powder

1 tsp. salt

½ tsp. baking soda
2 eggs

½ cup unsalted butter, melted

1 cup blueberries, fresh or frozen

Cupcake liners
Preparation
Florida Orange Blueberry Muffins
1. Preheat oven to 375° F.
2. In a large mixing bowl, sift together flour, sugar, baking powder, salt and baking soda.
3. In a second mixing bowl, whisk together Florida Orange Juice, eggs and melted butter. Add the Florida Orange Juice mixture to the flour mixture and stir until just combined.
4. Gently fold in blueberries.
5. Line muffin pan with cupcake liners and fill liners two-thirds full with batter.
6. Bake for 20 minutes or until a toothpick inserted in center comes out clean.
7. Place muffins on a wire rack to cool.
Fun Tip: Pairs well with our Berry Berry Smoothie.