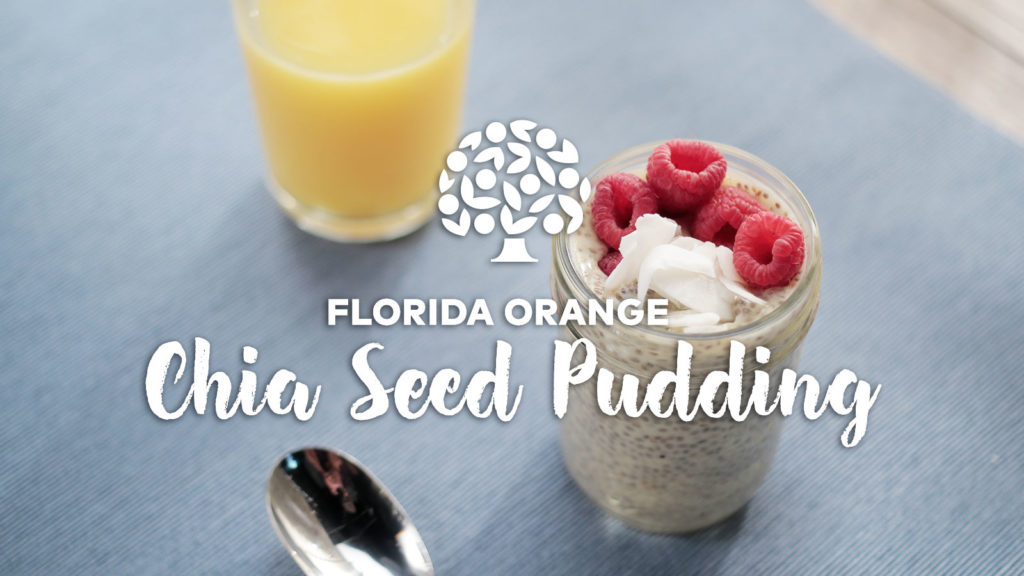 Florida Orange Chia Seed Pudding
Nutrition Facts
Amount per serving
Calories
457
% Daily Value*

Total Carbohydrate

51.51g

19%
*The % Daily Value tells you how much a nutrient in a serving of food contributes to a daily diet. 2000 calories a day is used for general nutrition advice.
Ingredients
For Pudding:
For Toppings:
Pecans or your favorite nuts
Unsweetened coconut flakes
Fresh or frozen fruit
Preparation
Prep Time
Cook Time
Total Time

10 minutes

2 hours

2 hours

10 minutes
2. Add chia seeds and mix well.
3. Pour into Mason jars and let sit 5 to 8 minutes.
4. Stir again and refrigerate for 2 hours or overnight.
5. Add toppings of choice prior to serving.
Helpful Tip: To make this recipe dairy free, replace your milk of choice with a non-dairy milk replacement such as almond milk, oat milk, soy milk or coconut milk.