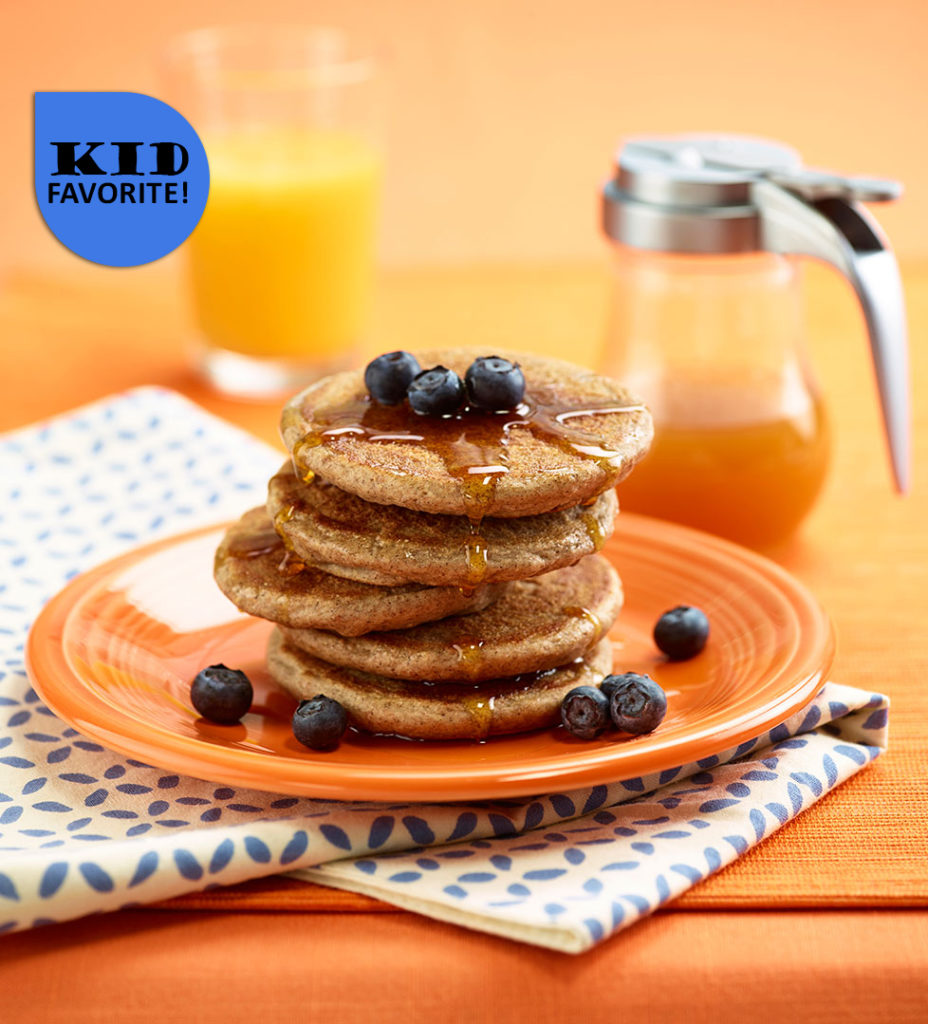 Florida Orange Juice Maple Syrup and Pancakes
Ingredients
1 cup Florida Orange Juice
1.5 oz. Grade A maple syrup
1 cup buckwheat pancake mix
3 oz. Florida blueberries
Preparation
Florida Orange Juice Maple Syrup and Pancakes
1. Place Florida Orange Juice in a small saucepan and cook over medium heat until reduced to ¼ cup.

2. Add maple syrup and stir to combine. Set aside.
3. Prepare pancake mix according to instructions.
4. On a nonstick griddle, divide batter into 4 pancakes and cook as directed.
5. Drizzle Florida Orange Maple syrup onto the pancakes and top with Florida blueberries. Serve immediately.