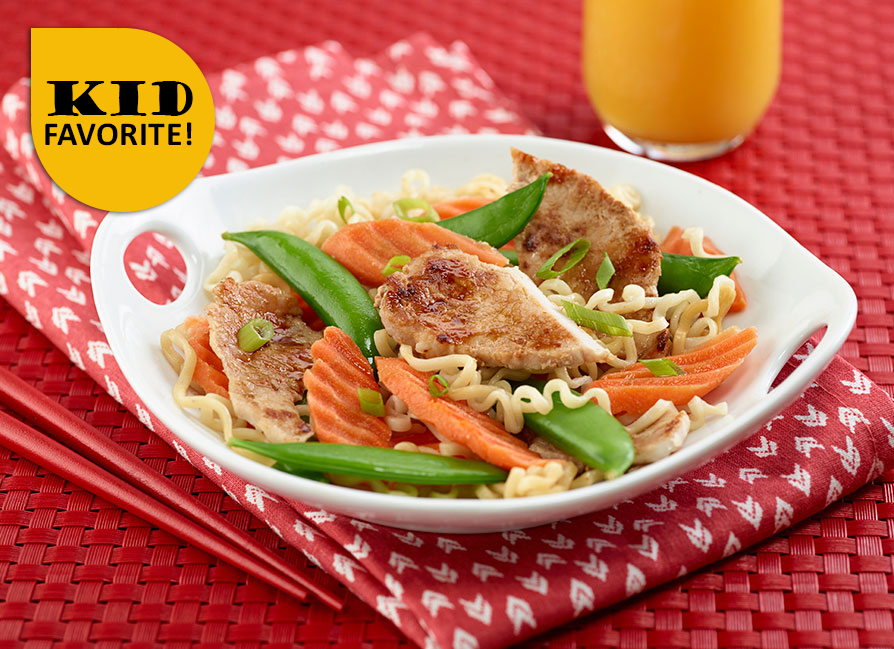 Florida Orange Juice Marinated Pork Ramen Stir Fry
Ingredients
1 cup Florida Orange Juice

2 tsp. minced ginger, divided

10 oz. pork loin, sliced thinly

4 oz. ramen noodles

1 cup raw snap peas

1 cup grated carrots

½ cup green onion, chopped
Preparation
Florida Orange Juice Marinated Pork Ramen Stir Fry
1. Combine the Florida Orange Juice and 1 tsp. minced ginger and pour over the pork loin. Cover with plastic wrap and refrigerate for 30 minutes.
2. Cook the ramen noodles in boiling water.

3. While the ramen is cooking, preheat a wok over high heat. When hot, place the marinated pork into the wok, stirring constantly so it doesn't stick. When the pork is almost cooked, add the snap peas, carrot, remaining ginger and green onion. Stir-fry until pork is fully cooked.
4. Stir in cooked ramen noodles and serve immediately.