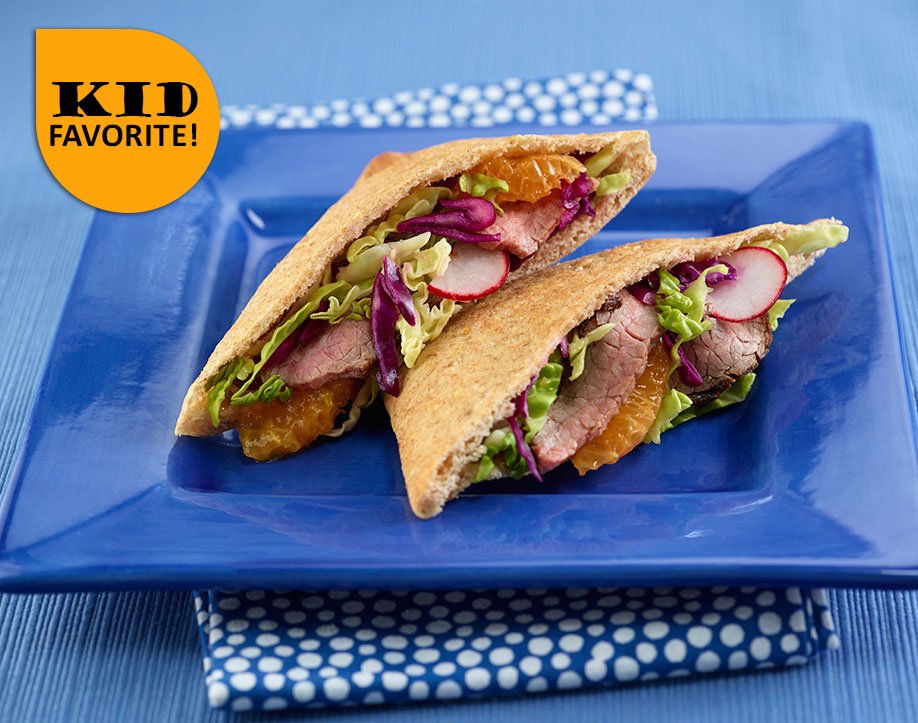 Steak Pita with Florida Orange Coleslaw
Ingredients
1 cup Florida Orange Juice

1 Florida Orange, segmented

1 cup savoy cabbage, shredded

½ cup red cabbage, shredded

3 radishes, thinly sliced

3 oz. apple cider vinegar

2 tbsp. granulated sugar

1 (9 oz.) flank steak

4 (4-inch) whole wheat pitas
Preparation
Steak Pita with Florida Orange Coleslaw
1. In a medium bowl, combine Florida Orange Juice, savoy cabbage, red cabbage, Florida Orange segments, radishes, vinegar and sugar. Mix until the sugar dissolves. Cover and let marinate at room temperature.
2. Grill flank steak until fully cooked, 6 to 7 minutes on each side. Let steak rest for 5 minutes before slicing into thin strips.
3. Divide steak among pitas. Add Florida Orange Slaw and serve immediately.