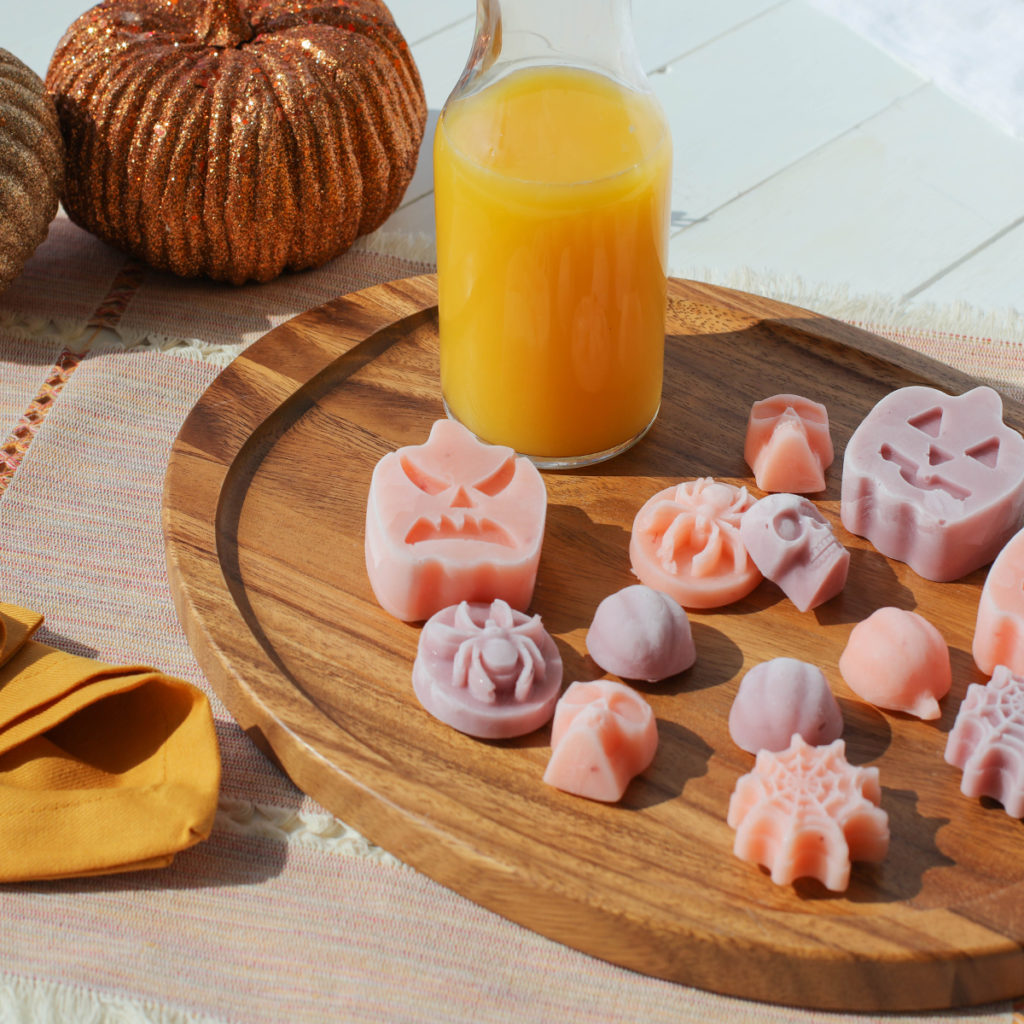 Halloween can be a busy time full of parties, trick-or-treating and fall activities. These simple recipes are easily adaptable for the holiday or any event. From Frozen Yogurt Bites to Florida OJ Sangria,there is a Halloween recipe for everything.
1. Frozen Yogurt Bites
Our Frozen Yogurt Bites are a nutritious treat your kids will love after a long day full of Halloween parades and trick-or-treating. Simply switch out the ice cube tray with a fun Halloween-themed ice cube mold for a fun way to make this a festive snack.
2. Florida Orange Juice Easy Sangria
Sangria is a festive and easy beverage you can make the night before and serve to adult guests the next day. Adults can enjoy this spooky drink at the neighborhood Halloween party – simply add some eyeballs and spiders for a drink that is just as scary as it is delicious.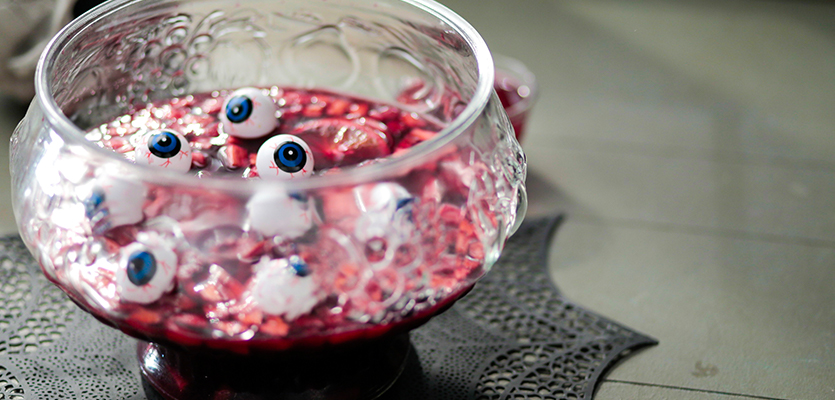 3. Florida OJ Pistachio Bark
Our Florida OJ Pistachio Bark is a simple homemade treat for your family and friends this Halloween. Break the bark into smaller pieces to control portion sizes and monitor your family's snacking.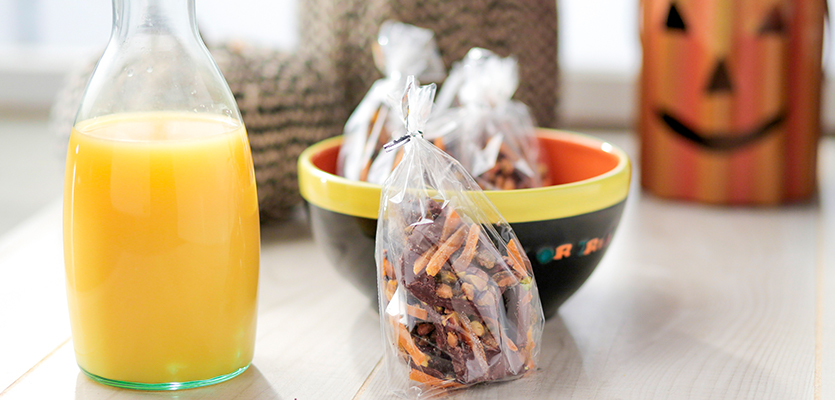 4. Orange Spiced Green Tea
After a long and chilly night of trick-or-treating enjoy a cup of Orange Spiced Green Tea. Made with Florida Orange Juice, this tea has vitamin C, antioxidants and other key nutrients that may help support immunity health after a long night spent outside.