How Three Railroad Pioneers Transformed Florida's Citrus Industry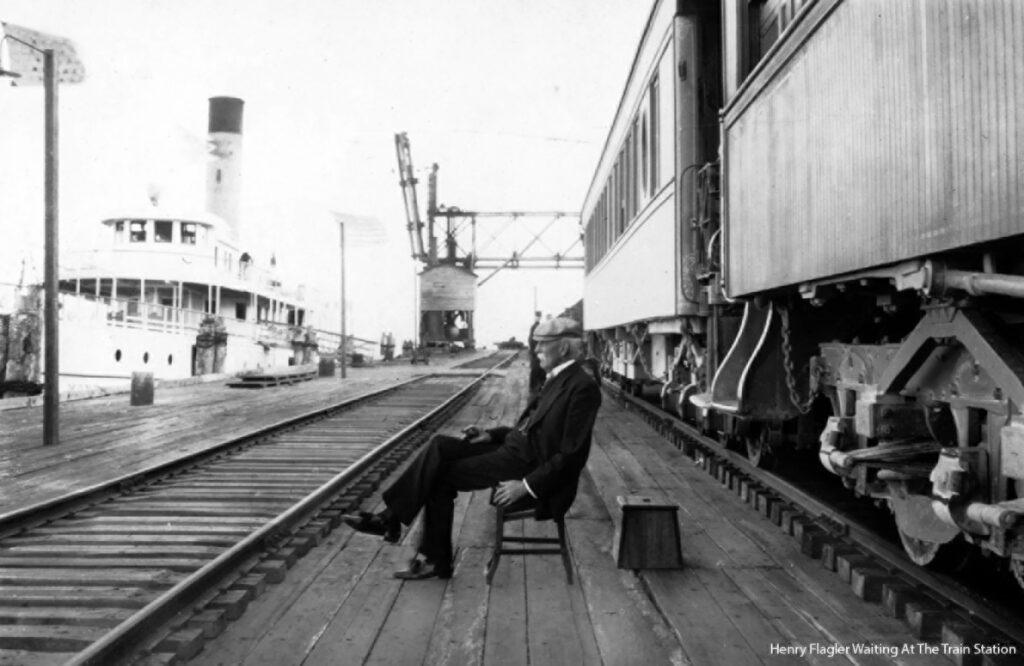 The ambitious efforts and significant contributions of three exceptional individuals – Henry Sanford, Henry Plant, and Henry Flagler – played a crucial role in the success of Florida's citrus industry and expansive railroad network.
The first citrus shipment transported by rail in Florida is believed to have taken place in the 1880s. During this period, Florida's citrus industry was rapidly expanding, and the introduction of railroads provided an efficient method of transporting perishable fruits to distant markets. Previously, citrus was packed into barrels with Spanish moss and transported over rivers and lakes to ports before being shipped further. Unfortunately, this often resulted in spoilage. With the emergence of rail transport, citrus could reach the market much faster and in better condition.
Sanford revolutionized the citrus industry by introducing new citrus varieties and cultivation methods, and he transformed the city of Sanford, named after him, into a hub for citrus cultivation. Under his leadership, a South Florida Railroad station was built in Sanford, which he used to import thousands of citrus trees of various varieties, establish nurseries, and distribute stock and buds to foster the development of the citrus industry. Sanford was inducted into the Florida Citrus Hall of Fame in 1976.
Plant played a pivotal role in developing Florida's citrus industry and transportation infrastructure. His innovative ideas led to the establishment of the Plant System in 1883, which consisted of an extensive network of rail lines connecting major citrus growing regions. Recognizing Florida's untapped potential, Plant understood that a comprehensive railway network was the key to unlocking its success. Thanks to Plant's efforts, the transportation and trade of citrus products flourished.
Flagler's strong belief in Florida's growth potential led to the development of the Florida East Coast Railway, which was completed in 1912. Flagler's ambitious railway project expanded transportation networks and facilitated access to key citrus producing regions. In addition to improving transportation and distribution, the railway also played a vital role in the establishment of new towns, thereby accelerating the growth of the citrus industry in south Florida.
The enduring legacy of these visionary pioneers continues to shape Florida's citrus industry and transportation infrastructure. Their remarkable contributions not only have a lasting impact on Florida's economy, but also contribute to its vibrant heritage.