Florida Citrus is special due to the conditions in which they grow, as well as the resilience and ingenuity of the people that produce it.  ​
Experience a Florida Orange Grove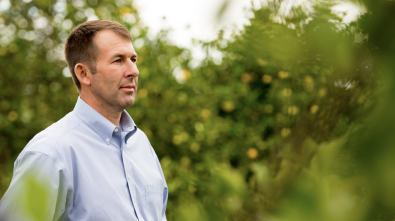 Steve Johnson is one of the growers that best embodies the spirit of the Florida Citrus industry. Just as his father and grandfather built a large citrus operation from a small farm, Steve diversified his own business by starting a harvesting company to help continue to cultivate the fruits of his labor.
Meet the Grower
Tips from Florida Grapefruit Growers
Donec pede justo, fringilla vel, aliquet nec, vulputate eget, arcu. In enim justo, rhoncus ut, imperdiet a, venenatis vitae, justo. Nullam dictum felis eu pede mollis pretium.