Nutrition Facts
Amount per serving
Calories
130
% Daily Value*

Total Carbohydrate

29g

11%
*The % Daily Value tells you how much a nutrient in a serving of food contributes to a daily diet. 2000 calories a day is used for general nutrition advice.
Featuring the nutritional benefits of Florida Orange Juice, our Orange Kale Smoothie has less than five ingredients and makes for a filling breakfast to fuel you and your family. Kale, combined with Florida OJ and pineapple, makes this recipe an excellent source of vitamin C, folate, vitamin K and copper and a good source of potassium and thiamin. Makes two servings.
Ingredients
Preparation
1. In a large blender add frozen pineapple, kale, mint leaves and Florida Orange Juice.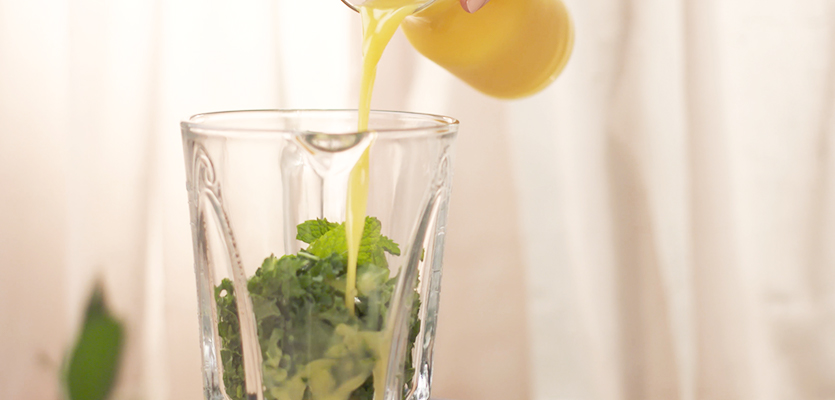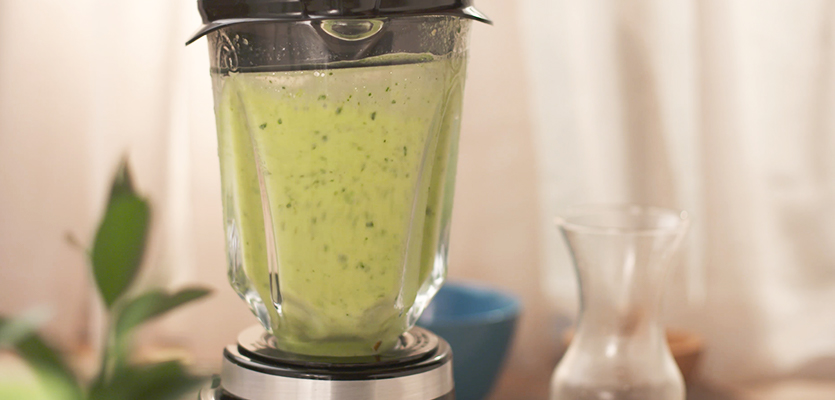 3. Pour into a tall glass.