Hesperidin in Florida Orange Juice
Hesperidin is a flavonoid found in orange juice and may have powerful antioxidant properties to help your body!
What is Hesperidin?
You may be familiar with flavonoids such as resveratrol in red wine or catechin in green tea, but have you heard about hesperidin? Hesperidin is a compound concentrated in the peels of citrus.
Hesperidin has been shown in clinical studies to have antioxidant properties, which help protect the body's cells against damage caused by free radicals.1,2 Hesperidin and other citrus flavonoids have also been linked with benefits in:
---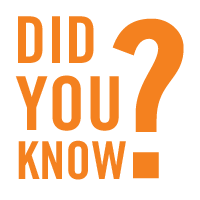 The flavonoid hesperidin is highly concentrated in citrus and rarely found in other foods,making orange juice a unique source of this flavonoid.3
---
Get the Highest Amount of Hesperidin From Your Diet by Drinking Florida Orange Juice.
Citrus variety, fruit maturity, post-harvest processing techniques, storage conditions, and the location within the fruit (e.g. peels are richer than pulp) affect levels of flavonoids in orange juice. Thus, the amount of flavonoids in a food can vary widely. Orange juice has been reported to contain between 30mg3 and 130mg4 of hesperidin on average in an 8-ounce serving.
The higher pressures used to squeeze oranges during commercial processing of 100% orange juice can dramatically increase the amount of hesperidin and other beneficial phytonutrients released from the peels of the orange.5 Furthermore, 100% orange juice has been shown to have higher available amounts of beneficial flavonoids than whole oranges, homogenized whole oranges, or fresh pressed orange juice.6,7
*Values based on a 2000 calorie diet. FDA rounding rules applied when calculating percent DV based upon 2018 rules. Information is not intended for labeling food in packaged form. Nutrient values may vary based on brand or product types.
---