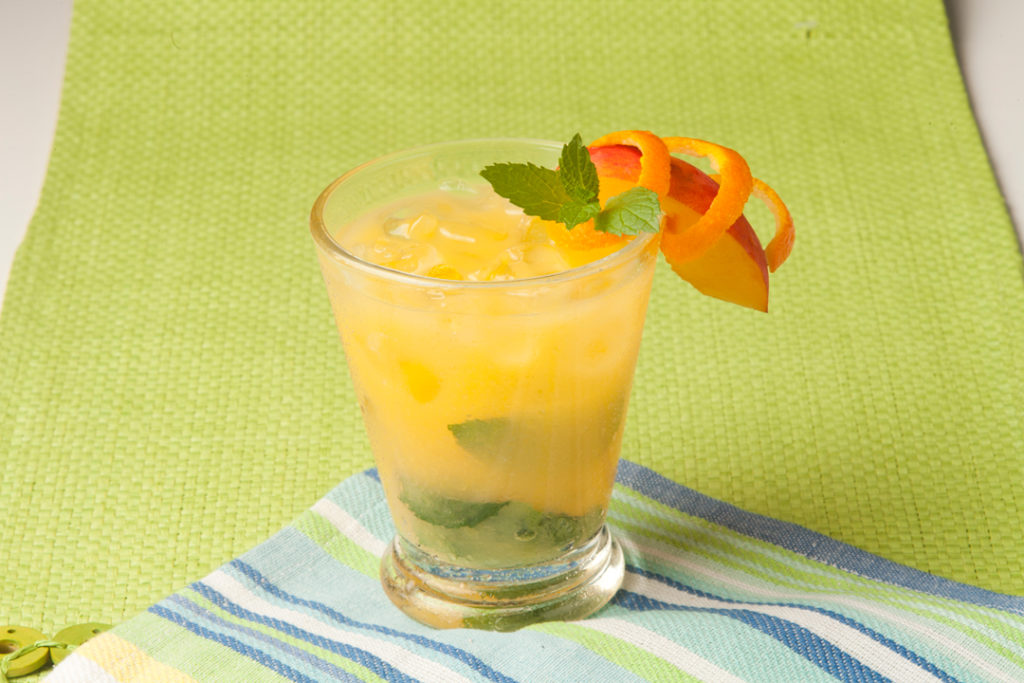 Florida Citrus and Peach Mint Julep
Ingredients
1 cup Florida Orange Juice

1 cup Florida Grapefruit Juice

10 Florida Orange slices, for garnish

½ cup sugar

½ cup water

¾ cup peach nectar

¾ cup mint leaves

½ cup fresh peaches, chopped

4 cups Kentucky bourbon

Shaved ice

Mint leaves, for garnish

Powdered sugar, optional
Preparation
Florida Citrus and Peach Mint Julep
1. Combine sugar and water in a small saucepan. Bring to a simmer and stir to dissolve sugar. Remove from heat and refrigerate until chilled.
2. Combine peach nectar, mint leaves and peaches in a cocktail shaker. Muddle ingredients until peaches are crushed and mint is fragrant.
3. In a large pitcher, combine muddled peach mixture, chilled sugar syrup, bourbon, Florida Orange Juice and Florida Grapefruit Juice. Refrigerate 2 to 3 hours until well chilled.
4. To serve, fill martini glasses with shaved ice. Pour in Florida Citrus and Peach Mint Julep. Garnish with Florida Orange slice and mint leaf and dust with powdered sugar, if desired.