You already know how delicious and amazingly nutritious Florida Orange Juice is. But did you know it can be scientific, too?
You don't need a tablet to entertain your kids – try our Captain Citrus Sound Wave experiment for a fun and educational after school activity. Combine music and household ingredients to teach your kids how sound waves work and dance the afternoon away. Our easy-to-create science experiment will show your kids what their ears can't see.
What you'll need:
16 oz. Florida Orange Juice
2 tbsp. cornstarch
Speaker with removable cover
Receiver and speaker wire (to connect to speaker)
Plastic wrap to cover speaker
Preparation:
1. Connect speaker to the receiver with speaker wire.
2. Lay speaker on its back with woofer facing up and loosely cover woofer and speaker with plastic wrap.
3. Mix cornstarch with Florida Orange Juice in a separate bowl.
4. Pour Florida Orange Juice mixture onto plastic wrap covered portion of the woofer.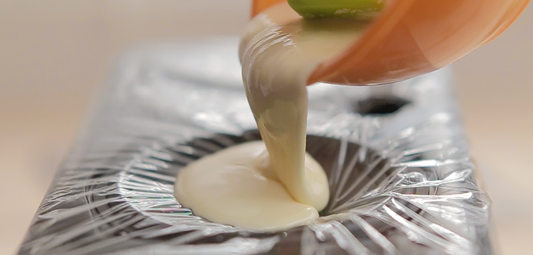 5. Turn on music and watch your liquid dance to the beat.