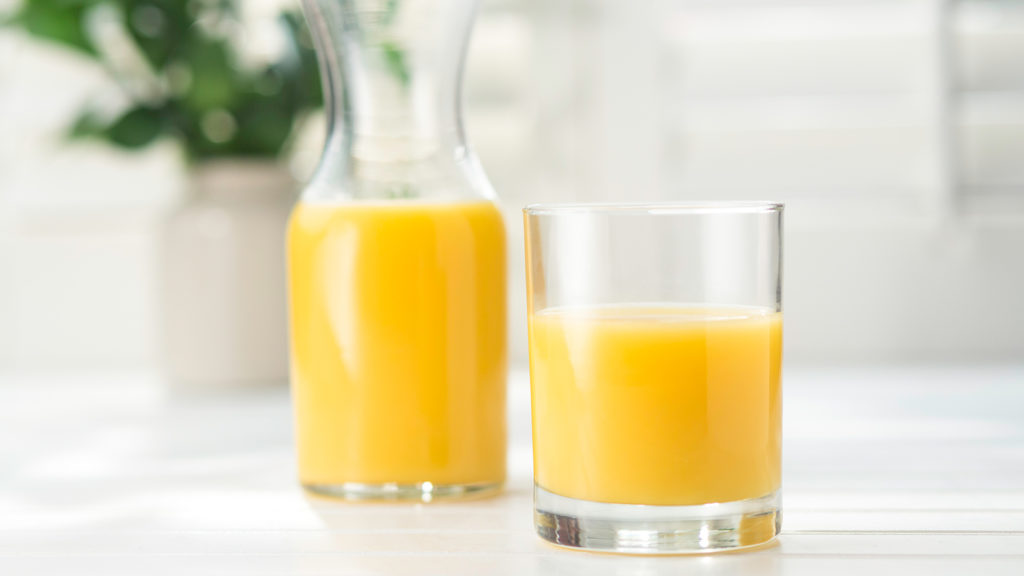 Smart Breakfast Tips: Make Your Mornings More Meaningful
Making breakfast a daily habit offers a variety of health benefits and is a great opportunity to get a jump start on good nutrition for the day. Enjoying breakfast every morning may significantly increase daily dietary fiber intake, aid in weight management and contribute to increased attention and performance at work and school.1,2 The Dietary Guidelines for Americans, 2010 recommends eating a nutrient-dense breakfast and states that consuming breakfast is associated with weight loss, weight loss maintenance and improved nutrient intake.3 Just adding an 8 ounce glass of 100 percent orange juice to any morning meal provides half of the daily USDA recommended servings of fruit, based on a 2,000-calorie diet.
Cover the basics: For balance, aim to start your day with a variety of nutrient-rich selections, such as whole grains, vegetables and fruit. A great example is 100 percent orange juice because one serving is more nutrient dense than many commonly consumed 100 percent fruit juices, such as prune, grape and apple juices.4
Size up your options: Buy healthy single-serving items, such as low-fat string cheese, yogurt, bananas, instant oatmeal, cottage cheese and 8-ounce cartons of 100 percent juice. Having these items on hand makes it easier to quickly assemble a portable morning meal.
Choose foods carefully: Read labels on breakfast and energy bars. Many are high in added sugar and not as healthy as they appear. For your morning orange juice, make sure the label says "100 percent Orange Juice" instead of orange "drinks," or "beverages," which may contain added sugar with very little real fruit juice.
Shake things up: If you're not in the mood for a full meal in the morning, opt for lighter alternatives. A smoothie is a great way to pack in nutrients and include food from several food groups. Try the Orange Cinnamon Breakfast smoothie recipe above as a simple way to start the day.
Take it to go: Too rushed or not hungry in the morning? Get portable containers and prepare brown bag breakfasts
the night before. Kids can eat them on the way to school and you can save yours for a mid-morning energy kick.
References
Rampersaud GC. The benefits of breakfast for children and adolescents: Update and recommendations for practitioners. American Journal of Lifestyle Medicine. 2009;3(2):86-103.
Timlin M, Pereira M. Breakfast frequency and quality in the etiology of adult obesity and chronic diseases. Nutrition Reviews. 2007;65:268-281.
U.S. Department of Agriculture and U.S. Department of Health and Human Services. Dietary Guidelines for Americans, 2010. 7th Edition, Washington, DC: U.S. Government Printing Office, December 2010.
Rampersaud GC. A comparison of nutrient density scores for 100% fruit juices. Journal of Food Science. 2007;72(4):S261-S266.