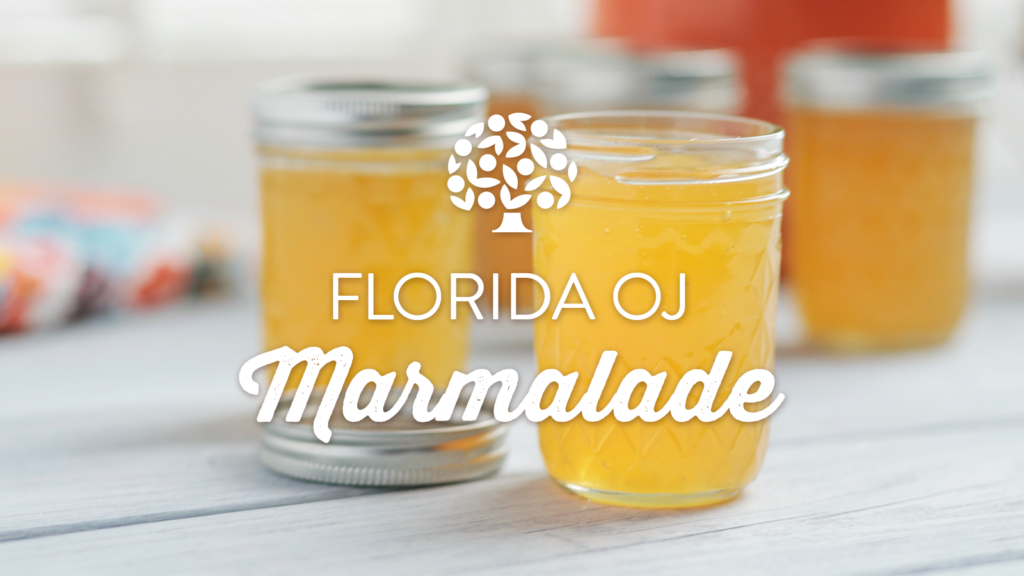 Florida Orange Juice Marmalade
Nutrition Facts
Amount per serving
Calories
430.2
% Daily Value*

Total Carbohydrate

110.1g

40%
*The % Daily Value tells you how much a nutrient in a serving of food contributes to a daily diet. 2000 calories a day is used for general nutrition advice.
Put a delightful twist on a mealtime staple with our quick and easy recipe your whole family will enjoy. Filled with the flavorful goodness of Florida Orange Juice, the soft spread will taste great on breakfast toast, muffins and even act as a great marinade!
Ingredients
Preparation
1. Pour the Florida Orange Juice into a large pot, add the pectin packet and 1/4 cup of
sugar and place on cooking range.
2. Bring to a rolling boil, then add the remaining sugar.

3. Return to a rolling boil, stirring constantly for 1 minute. Allow to cool slightly and skim off any foam.

4. Ladle the marmalade into sterilized jars.
5. Place sterilized lids on jars, tighten the rings over the flat lids. Place the jars on a clean, dry cloth and let sit overnight. Check the lids the next day to ensure they sealed overnight.

Helpful Tip:
To sterilize jars, bake in the oven at 225° F for 20 minutes. The jars don't need to be sterilized if the jelly is going to be boiled in a water bath for 10 minutes or longer. To sterilize lids, simmer in about ½ inch of water.