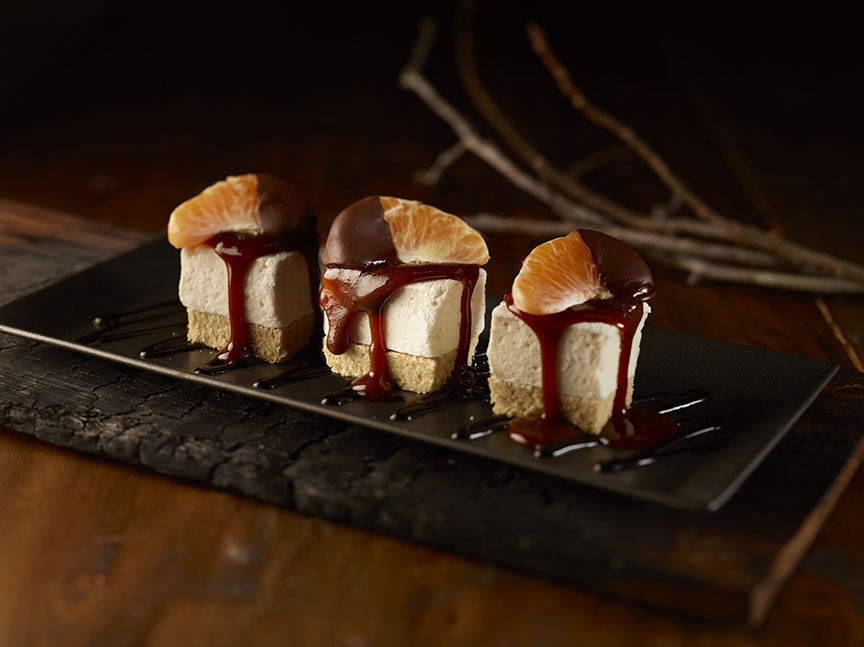 Ingredients
½ cup + 1 tbsp. Florida Orange Juice, divided

1 tbsp. Florida Orange zest

1 cup Florida Tangerine segments

1 cup graham cracker crumbles

1 ½ cups all-purpose flour

¼ tsp. salt

1 packet dry yeast

⅓ cup honey

1 cup warm water

½ cup 55% cacao chocolate

8 marshmallows

½ cup sugar
Preparation
Orange S'mores
1. In an electric mixer with a dough hook, combine the Florida Orange zest, graham cracker crumbles, flour and salt. Mix at a low speed.

2. In a separate bowl, mix 1 tablespoon Florida Orange Juice, dry yeast, honey and warm water. Allow mixture to rest for 3 minutes. Add to the Florida Orange zest and graham cracker mixture and increase speed to medium.

3. After about 5 minutes, remove the dough hook and allow dough to proof in a warm area. Once the dough doubles in size (about 45 minutes), punch it down, roll it into a loaf pan, and allow it to rise for another 15 minutes. Bake at 325º F for 40 minutes.

4. While the bread is baking, melt the chocolate and dip the Florida Tangerine segments halfway. Refrigerate to harden chocolate.

5. In a small pot, melt the sugar until golden brown. Add the ½ cup Florida Orange Juice and reduce for 1 minute. Allow to cool for 3 minutes before drizzling over the marshmallows.

6. Once the bread is baked, allow it to cool, then cut into ¼-inch slices. Arrange the graham crumbles with the Florida Orange-drizzled marshmallows and chocolate-covered Florida Tangerines.