It's that time of year again – cold and flu season. It's also work and school season, meaning there is no time for sickness in your household. We understand, you don't have time to get sick, but if you are sick don't worry. There is light at the end of the tunnel!
Foods During a Cold or the Flu
Often you don't feel like eating when you're ill. You may not have an appetite, nothing sounds good, or you may not think about eating when you feel miserable. Your body still needs food, especially nutrients essential for helping your immune system. So why not try eating foods that have lots of nutrients which may help ease your symptoms? We have some immunity helping recipes listed below to help when you are sick.
Download and share this infographic.
Already Have the Cold or Flu, Now What?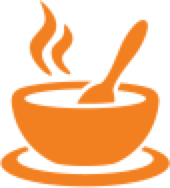 Soups and warm liquids
may sooth your throat and aid in relieving congestion.1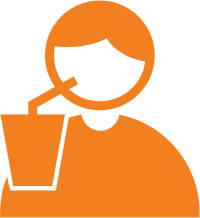 An 8oz. glass of Florida Orange Juice is an excellent source of Vitamin C
providing 137% of your Daily Value and may help support a healthier immune system. 3
Turmeric
may act as an anti-inflammatory.2
References
http://www.mayoclinic.org/diseases-conditions/common-cold/in-depth/health-tip/art-20048631
http://www.webmd.com/vitamins-supplements/ingredientmono-662-turmeric.aspx?activeingredientid=662
USDA National Nutrient Database for Standard Reference, Release 21. NDB 09209. Accessed 10/21/2008.
Common Colds: Protect Yourself and Others. US. CDC. https://www.cdc.gov/features/rhinoviruses/index.html
Symptom Relief. US CDC. https://www.cdc.gov/antibiotic-use/community/for-patients/symptom-relief.html
The A.S.P.E.N. Adult Nutrition Support Core Curriculum, 2nd Ed. American Society of Parental and Enteral Nutrition. 2012.